Beth Grant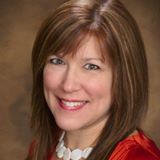 Topic: Your Spotlight Archetype: Aligning Who You Are With How You Market, For the Highest Good of All Involved
Personal Soul Language(s): AQ: Negotiator, AT: Heart Conscious, and Tone: Captain
Business Soul Language(s): AQ: Prophet, AT: Sextant, and Tone: Conductor
www.truthandconsciousness.com
Learn more about Beth's Soul Languages by clicking here!
CLICK HERE FOR COMPLIMENTARY GIFT:
Archetype Alignment Kit:
You will be able to identify your natural style and personal persuasion power on The Alignment Grid to find your archetype.
Beth Grant's Creating Abundance Through Conversation Program
Developed especially for big-hearted entrepreneurs -special savings, $400 off (80% )

Use special code SOUL to receive your savings

About Beth:
Beth Grant is a spiritually-creative copywriter and marketing strategist based in Chicago. The creator of several cutting-edge methods and marketing tools, she helps purpose-driven entrepreneurs thrive while they enjoy lives filled with passion and purpose.