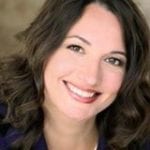 Lisa Manyon
Topic: The Layers of Strategy in Creating Your Place in the Spotlight
Personal Soul Language(s): AT: Motivator
http://writeoncreative.com
Learn more about Lisa's Soul Language by clicking here!
CLICK HERE FOR COMPLIMENTARY GIFT:
Exclusive interview about The NEW Marketing Model for Success
with Lisa Manyon and Aspire Magazine publisher Linda Joy
Discover what's really working for heart-centered, mission-driven entrepreneurs 
You will also receive the Copywriting Action Plan
Tips to attract your ideal clients with JUICY content and strategy for all of your marketing materials (including the NEW Marketing Model for Success)
About Lisa:
Lisa Manyon is an award-winning, #1 bestselling author, copywriting strategist and master of powerfully communicating marketing messages to increase results. A leading expert in copywriting, Lisa successfully challenges the notion that "copy is king," with her message that copy is actually QUEEN, strategy is KING, and together they are the key to creating strong and effective results.
She is the creator of the new marketing model for success that's changing the way people market today. Lisa tuned into tactics that consumers, especially women, were turned off by. She recognized that standard marketing techniques, especially in the copywriting arena, are antiquated and not as effective as they once were including; hyped-up claims, overly "sales-y" spiels, hard-sell tactics, broad-based messages, scare tactics, stretching the truth, false claims of scarcity, over-dramatizing pain and problems and more, Lisa shares a better way.
She's found that the traditional copywriting formula of "Problem. Agitate. Solve." isn't resonating with women. Women are looking for solutions to their challenges. What's really working is her new copywriting formula of "Challenge. Solution. Invitation."
In the traditional formula we're taught to highlight the issue, we're told to agitate that issue to focus on the pain points and then we solve the problem. Manyon believes people are in enough pain. We don't need to be agitated to make a decision. In fact, especially for women, when someone acknowledges our challenges (and really understands where we're coming from), provides a helpful solution and extends a friendly invitation, we're more likely to take action. Nothing truly flows when it comes from a place of pain and fear…
Lisa has been interviewed by mainstream media on the topic and created a program featuring her philosophies called How to Create Marketing Messages with Integrity: Attract Your Ideal Clients with Your Authentic Voice
Lisa's mission is to give women a voice to turn ideas into something that matters. She writes copy for conscious entrepreneurs, authors, speakers, coaches and artists who feel overwhelmed as they try to write their own content. She helps articulate big missions into marketing messages that truly resonate without feeling "salesy" or "icky."
Well known for her Manyon Marketing Web Makeovers, website copy packages and Content Strategy Plans, Lisa helps her clients build relationships, attract ideal clients and ultimately increase income online. Her expertise in planning and strategy has helped generate over $40,000 in just one focused campaign. She is a master of matching your message to market in your authentic voice. Plus, she has a passion for helping people reach their individual goals. She helps transform dreams into manageable action steps with tangible results. Her passion for authentically sharing newsworthy messages has earned her recognition for press release and publicity results.
President of Write On ~ Creative Writing Services, LLC, Lisa has successfully operated her business since 2003. Additionally she has spent well over 20 years in the marketing trenches of advertising agencies, radio stations and non profit organizations. She is the recipient of the Charles Schwab Financial Literacy Award in The Hot Mommas 2011 Competition and is featured in the world's largest digital library of role models for women and girls, housed at George Washington University. Lisa is co-creator of the 24-7 Web Sales Secrets Course and co-author of the #1 best-selling book Success Rituals 2.O – Winning Habits of High-Achieving Women: How She Does It and You Can Too."
A featured writer for Today's Innovative Woman magazine, Lisa's blog received the 2011 APEX Award in Publication Excellence. Lisa is a Council Member and Founding Member of the Women Speakers Association, Founding Member of the Evolutionary Business Council, Expert Faculty for Business Brilliance University and more. She's developed marketing training, participated in numerous speaking engagements, teleseminars and interviews. She publishes Manyon's Musings and offers a complimentary Copywriting Action Plan to subscribers.