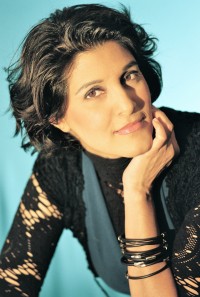 Simran Singh
Topic: Conversations With the Universe and The Rebel Road Path of Love, Courage and Commitment for Altering DNA
Personal Soul Language(s): AT: Huntress
www.Simran-Singh.com
Learn more about Simran's Soul Language by clicking here!



CLICK HERE FOR COMPLIMENTARY GIFT:
A free subscription to 11:11 Magazine
About Simran:
Simran Singh—a creative visionary, transformational catalyst, and rebel in the realms of metaphysics, spirituality, and motivation—is the award winning publisher of 11:11 Magazine. She hosts the #1-rated, syndicated 11:11 Talk Radio.
Simran, author of the recent release Conversations of the Universe: How the World Speaks to Us is embarking on a 66 city 11 month North American tour as an example that we are to live our lives in utmost freedom, courage and expression!  More info at www.ConversationsWithTheUniverse.com & www.TheRebelRoad.com
Simran's 11:11 Media Resources, launched in 2008, are freely gifted to enhance conscious evolution and empowered living.
Globally reaching hundreds of thousands of individuals with her impassioned wisdom, Simran is known to assist people in understanding the conversation the Universe is having and powerfully sharing inspired wisdom. Leading change agents, best-selling authors, world-renowned healers, and motivational speakers endorse Simran as a unique source of powerful truth, wisdom, and rich content. Her philosophy of "being an example of authenticity and compassion, and of bold experience and creation," catalyzes profound change.
Simran and her two children reside in Charleston, South Carolina.