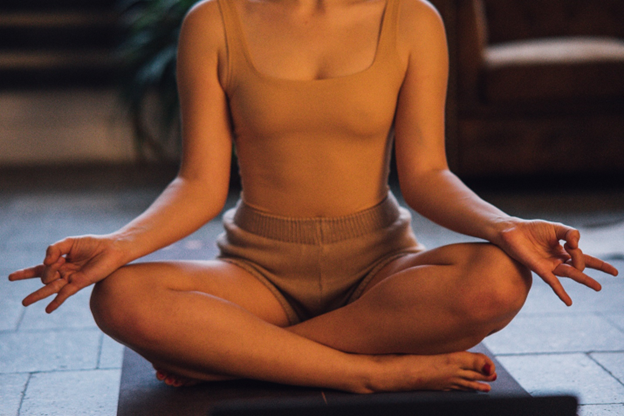 Weight loss is a popular topic among adults, regardless of age and gender. Most recently, weight loss medications such as Ozempic have made headlines as a type 2 diabetes treatment and an effective weight loss drug for many. As a semaglutide, Ozempic makes one feel fuller than they are, which reduces food intake and increases subsequent weight loss over time. However, many foods with nutrients like avocados, nuts, and lean protein sources like eggs provide the same effect.

What this says about using weight loss drugs for "easy" or instant weight loss is that we don't necessarily need them to succeed. In fact, our natural resources — that is, the foods we eat — can be enough to pursue healthy weight loss. In a study on the impact of spirituality on diabetes management, researchers noted that an individual's adaptations to diet and other health practices are also linked to spiritual beliefs. Self-care practices such as healthy food adaptation and adequate physical activity are significantly correlated with spiritual beliefs in that they can affect the difference in the efficacy of weight management. Below, we'll look at how a spiritual approach can positively impact your weight loss journey:

Eat with joy
Embracing your spirituality means letting go of indulgence — and in relation to diet and nutrition — overindulgence. However, this doesn't mean you shouldn't still eat with joy. In fact, eating with delight is arguably necessary to live well and spiritually. This is why modern weight loss programs have turned away from restrictive dieting, encouraging users to eat balanced, nutritious meals without giving up the foods they love. Instead of categorizing the food you eat as "good" and "bad" foods, it's better to consider them in terms of the nutrients you're getting. Nutrient-dense foods like non-starchy veggies, fruit, eggs, and yogurt are healthy and add flavor to your meals. Depending on how you prepare these, you can create tasty and filling dishes that satisfy you physically and spiritually. As you can see, eating healthy doesn't mean you have to sacrifice flavorful meals.

Practice self-awareness
In our previous post on ways to be self-aware, our first point highlights the importance of eating, drinking, and being merry. This means you should prioritize and respect your body, eating foods that help your mind, body, and spirit. Regarding your weight loss journey, practicing self-awareness would mean being aware of your lifestyle and habits related to your diet and nutrition. This includes your snacking patterns along with what and how often you eat. Once you understand your existing practices, you can find ways to change them to support your weight loss journey more. For instance, if you've observed that you turn to ice cream every time you have a bad day, swap the ice cream out in favor of the healthier yogurt. Ultimately, being self-aware and in alignment helps you create manifestation.


Love your body
Finally, you must have a positive relationship with your body. Before everything else, the intent for your weight loss journey should be about keeping your body healthy and making sure it gets the nutrients it needs for you to function correctly. While weight gain can be associated with harmful health, being slightly bigger doesn't make it an immediate health concern. Insider's feature on body positivity highlights how you don't have to be thin to enjoy a healthy body. Instead of exercising solely to lose weight, for example, consider sports and movement as pure fun, regardless of how intense they are.

At the end of the day, taking on a more spiritual approach to weight loss will make it easier and healthier for you to achieve your weight loss goals and transform how you think and feel about the body you live in. Check out our other posts if you're interested in more insights on being spiritual and finding success in different aspects of your life.
Contributed post by Linda Harrison