Teresa de Grosbois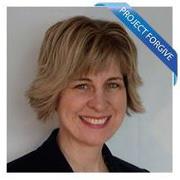 Teresa de Grosbois
Topic: Mastering Influence: How To Become A Sought-After Highly Paid Expert In Your Field
Personal Soul Language: Tone: Connoisseur
www.wildfireacademy.com
Learn more about Teresa's Soul Language by clicking here!
CLICK HERE FOR COMPLIMENTARY GIFT:
How to Grow a Massive Influence Through Word of Mouth
8-Week Online Training Program:
Mastering Influence: How To Become A Sought-After Highly-Paid Expert In Your Field
About Teresa:
Teresa de Grosbois is an international speaker sought by entrepreneurs and large corporations wanting to better understand how local word of mouth can suddenly turn epidemic. Specializing in the topics of influence and success, Teresa has a proven track-record in understanding word of mouth epidemics having taken three books to best-seller status in only 8 months. Teresa teaches business and marketing courses around the globe, including teaching courses to start-up entrepreneurs in developing countries. As the Chair of the Evolutionary Business Council, Teresa leads an international, invitation-only council of speakers and influencers dedicated to teaching the principles of success.