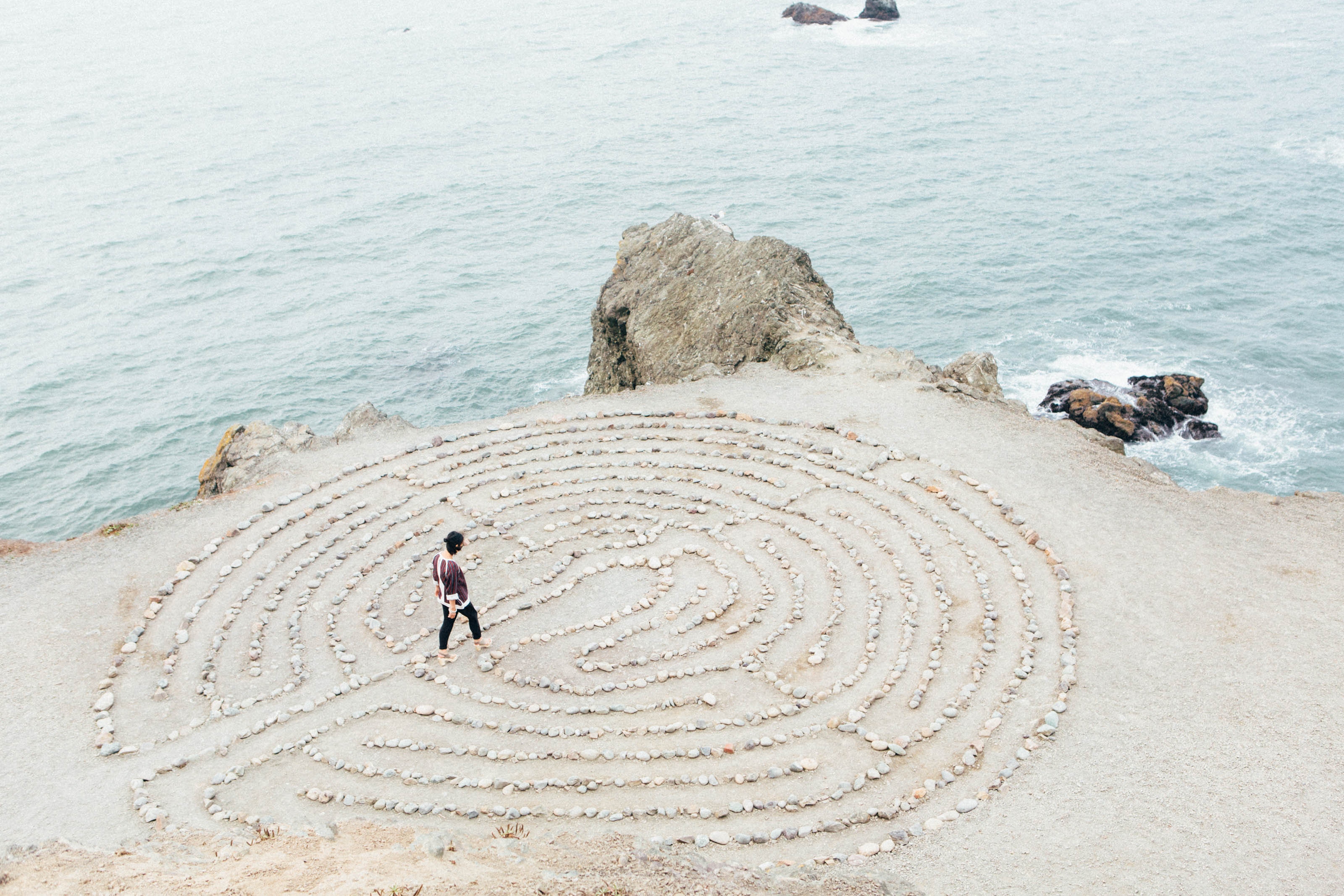 Before this wonderful transformational life, I was the VP of Media Relations for a public relations firm.  Before a big media pitching day, I would periodically lose my voice.
This was a form of what we commonly call self sabotage. We all create these distractions out of some fear (fear of self worth, fear of failure, fear of success, etc), thereby impeding our own progress on the journey.  Please note that I used the word impede, not stop.
In order to understand when you need to side-step sabotage, it is important to set your intention to notice when you are creating these impediments.  The exercise below is to help you notice the signs of self-sabotage.
Take a deep breath and focus on your tailbone (this allows your mind something to focus on, allowing the spirit to steer the ship).
Set the intention to connect with your Axiom of Translation, Soul Language.   If your Soul Languages haven't been identified, set the intention to connect to that part of your Soul that is the Axiom of Translation.
Ask your Soul to show you one "thing" you do when you are creating a self sabotage situation.
Now, write that down and set the intention to be aware of this behavior the next time it is starting.
The important thing here is to understand that you create self-sabotage situations, so you can instead create other situations that are more favorable to what you truly desire.
A complimentary audio on the topic can be found by clicking here.
Be Conscious * Be Connected * Be Soul * Be Successful
Jennifer Urezzio is an intuitive healer and the founder of Know Soul's Language.  Soul Language is a way to consciously connect with your Soul that was received through Divine Guidance.  Understanding your Soul Languages allows you to access your own Soul's guidance to accept your value, be more confident, have more impact and grow into a stronger leader.
To receive your 15 minute complimentary Soul Language session click here.