"After both readings (personal Soul Languages and my business Soul Languages) with Jennifer it was like the missing pieces of a huge jigsaw puzzle fell into place, and the profound changes keep coming. My soul feels like it can breathe…because finally I am listening to it and I feel incredible joy at how easy and Divinely assisted my Life's work will be with the support of my Divine Soul Team."
Domenica Papalia
Sacred Feminine Within
Personal Soul Languages: Mentor (AQ), Nurturer (AT), Connoisseur (Tone)
Business Soul Languages: Peacemaker (AQ), Motivator (AT), Deliberator (Tone)
---

"I so love Soul Language that I have included it as part of my platinum programs so now all of my private clients receive readings from Jennifer. As we work on growing their business from the inside out their Soul Languages help guide them and keep them aligned with their soul. This means their success will be more fulfilling and more in alignment with their truest gifts and desires."
Laura West
Center for Joyful Business
Soul Languages: Mentor (AQ), Sextant (AT), Connoisseur (Tone)

---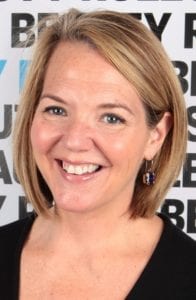 "Working with Jen Urezzio and Know Souls Language has profoundly changed my life. On a personal level, learning my soul languages and learning how to live my languages consciously has enabled me to step into and embrace my life's purpose in being a Teacher of Integrity, Speaker of God and Matriarch. In doing so, abundance has begun to flow in my life that I had only dreamed possible in success, wealth and prosperity.
"On a business level, Jen has read the languages of my business team and created our Know Soul's Language tree. Knowing the languages of my teammates has enabled me to build a solid team, to work with them, to understand them via their languages and to motivate them towards their highest potential.
"It is my dream to one day list myself and my spirit-centered team according to our languages rather than by our education degrees.
"I highly recommend Jen's work, guidance and spiritual acumen for your personal and professional well-being."
Shelagh Waters Dwyer
Corwellness
Soul Languages: Matriarch (AQ), Teacher of Integrity (AT), Speaker of God (Tone)

---

"Working with Jennifer Urezzio and her Soul Language Program has been nothing less than a Liberating, Soul-Full, and Heart expanding experience. It has helped me to understand who I truly am and what my potential is in this life. It has also helped me to put words to feelings, thoughts and experiences I have had in my life that were confusing or even unnerving. With the highest degree of confidence I recommend Jennifer as a healer and an intuitive, and her Soul language program for all people who are interested in expanding their consciousness, hearts and minds."
Matthew David O'Grady
loabusinesscoach.com
Soul Languages: (AQ), Purveyor (AT), Speaker of God (Tone)
Business Soul Languages: Observer (AQ), Master (AT), Closer (Tone)
---
Insightful and motivating. Jennifer is the real deal. She read my 3 Soul Languages and I feel validated, empowered and motivated to continue my passionate work of eliminating fear from the corporate world. It's a huge goal, and not a responsibility. Jennifer helped me to realize this and it's freeing. I feel excited and clear about my work. Thank you Jennifer!
Rena Delevie
---
"Knowing each other's Soul Languages has made us much more effective — individually and as a team. This is a powerful tool."
Kathy Smyly Miller

Soul Languages: Pioneer (AQ), Purveyor (AT), Investigator (Tone)

---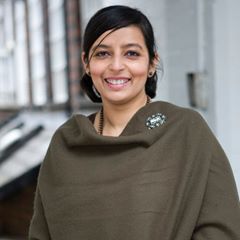 "I had my soul languages identified with Jennifer and it was like my soul just came together as a jigsaw puzzle would when it is complete. I'm really looking forward to how this begins to show up in my life, because I know and feel it is really going to bring many gifts my way. I highly recommend that everyone should have their soul languages identified, it really is such a gift."
Charan Surdhar
www.charansurdhar.com
Soul Languages: Prophet (AQ), Partner (AT), Olympian (Tone)
Business Soul Languages: Significator (AQ), Rainmaker (AT), Investigator (Tone)
---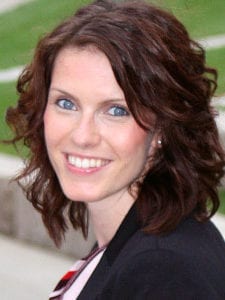 "Working with Jennifer has been an incredible experience. I felt very connected with her from the beginning on. I can't wait to continue our work together and get even deeper into my Soul Languages. The one we determined during our first session and the insight about where I sabotage myself has been of tremendous value. Thank you, Jennifer."
Isabel Hundt
www.isabelhundt.com
Personal Soul Languages: Mentor (AQ), Nurturer (AT), Connoisseur (Tone)
Business Soul Languages: Peacemaker (AQ), Motivator (AT), Deliberator (Tone)
---
"I connected with Jennifer in our 15 minute complimentary session, but my hour-long call just blew the doors off the barn! I had an inkling of what my true purpose was, and Jennifer just dug in and got it. I am Reiki II certified and worked with a wonderful coach who uses ThetaHealing, but the Soul Language reading defined those areas where I sought my truth.
"I highly recommend working with her. I look forward to hearing my children's Soul Languages."
Lori I. Paquette
Creative Sharpshooter, lipDesign
Soul Languages: Mentor(AQ), Sun (AT), Conductor (Tone)
---
"I did not think that much could be achieved in 15 minutes. I thought it would be a general chat, but how wrong I was! I found one of my three Soul languages, how to use it in my life, and peace about a problem that had haunted me all my life. I cannot wait to see what an hour with Jennifer brings."
Susan Carter
twenty4carat.co.uk
Soul Languages: Pioneer (AQ), Lawmaker (AT), Firemaker (Tone)
---
"Intuitive and healer are perfect words to describe Jennifer. My Soul Language consultation helped me see myself and how I show up in a new perspective and with greater appreciation and insight. Plus Jennifer sharing real personal stories were the BEST!!"
Athea McIntyre
www.thebestcareerforme.com
---
"I'm so appreciative of our session, and the valuable insight it provided me with. I'm looking forward to exploring more about myself with Jennifer's superior guidance and unique gifts. I would recommend this experience to anyone and hope that many will take this golden opportunity for personal expansion!"
Marcy Neumann
President/CEO, Heartlites Incorporated
Soul Language: Escalator (Tone)
---
"Jennifer's ability to identify my soul languages, and explain them in a way that I could relate to, was incredible. I had no idea what to expect, but the session was similar to self identification combined with therapy. Beyond impressed and found the information VERY useful."
Kelly Campbell
Liqui-Site Designs, Inc.
Soul Languages: Politician (AQ), Image Maker (AT), Captain (Tone)
---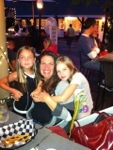 "The sessions for my girls and then the one with my husband were nothing short of amazing. Having that information immediately made me feel like a better mom and wife. I feel like I understand how to communicate with them more effectively and give them what they need to shine and be successful and happy. I am grateful and appreciative of your gifts and love that you are in the world sharing those gifts."
Dawn Conley Noble
---
"It has truly been a joy to work with Jennifer. I love working "virtually". It has been extremely convenient and just as private and personable as being in person. She is great at what she does!"
Cyndi Fine
Hands on Health
---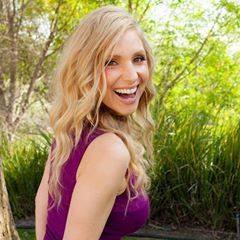 "I called Jen because I was facing some big life decisions–am I in love with the wrong guy? Is this the right career for me? What is my life purpose? My home, my job and my relationship were all up in the air, and I needed some focus. I didn't know what to expect when I called Jen, and I was a little skeptical. How can someone across the country read my soul over the phone? I decided to trust the process and was blown away with the precision and accuracy of the session. We dug deeper in 1 1/2hrs over the phone than a year's worth of therapy could provide. I got in touch with some key principles about who I am, how I "tic" and what I need, that have helped me gain clarity and confidence over the ensuing weeks. I went from blaming myself for the dissolve of my relationship to discovering the self-love and confidence to stand up for myself and love those around me even more."
Debbie Lichter
pinupgirlpilates.com
Soul Languages: Politician (AQ), Lawmaker (AT), Mortar Maker (Tone)
---
"Redirected — Having my soul language read really helped redirect me on the path I was meant to be on. Jennifer was right on target when identifying mine and it helped me to really look at things and why I keep going down the same road. She also works with you, to make sure you are using the knowledge to the best of your abilities."
Gwen Faulkner
www.Faulkner-Financial.com
Soul Languages: Politician (AQ), Motivator (AT), Connoisseur (Tone)
---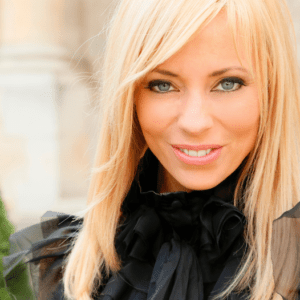 "I'll admit that was skeptical about working with Jennifer, because I had no idea what to expect. I found Jen through a friend who couldn't stop talking about her, and since I'm a curious type, I thought, "Well, if she caused such a stir in my friend, maybe she can do the same for me."
I'm so thankful that my own skepticism didn't stop me from calling her. In our first session, I had clarity about how I operate in the world. She helped me get centered, reach into my own soul and discover answers that kept tripping me up while trying to grow my business, while also being a mom and wife."
Knowing my Soul's Language is SO helpful in everything I do. When I come to a crossroads, I can talk to Jennifer and have direction in less than ten minutes. That is priceless.
Knowing my Soul's Language has helped me become a better mother, wife, coach, entrepreneur and friend.
Tonya Williams
www.justbliving.com
Soul Languages: Negotiator (AQ), Master (AT), Evolver (Tone)
---
"I really got a lot out of my session with Jennifer. She clearly explained the higher and lower expressions of my tone and she was very accurate. She helped me see how I could change my perception of areas in my life that are holding me back. She gave me helpful tools to ground myself and feel more centered. I highly recommend her intuitive gifts."
Amber N.
---
A wonderful experience!
"Jennifer is very intuitive and gave me some valuable spiritual anchors to guide my current work and relationships, plus information about essential oils that would be beneficial. I would recommend her to anyone seeking more clarity and direction in their life."
Maggie Anderson
Soul Languages: Matriarch (AQ), Image Maker (AT), Evolver (Tone)
---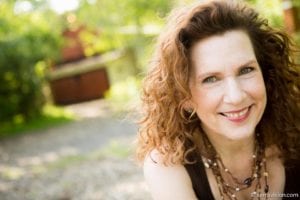 "The short session with Jennifer went way beyond my expectations. I filled two notebook pages with information on my soul language and got a big huge nugget about the crux of my challenges. Jennifer also did an exercise that took me into how to better know this language in my body. This 15 minutes is a very generous gift from a woman who is extremely plugged in. I'm looking forward to learning more about soulful action from her… soon."
Madeleine Eno
www.inthewriteplace.info
---
"It makes me feel stronger and confident. Soul's Language is not an easy concept to explain – although I had listened to Jennifer's interview beforehand, I was still not sure what to expect. Jennifer took time to help me understand more of it, and she discovered my Power Statement for me. It makes me feel stronger in situations to remember that I am a Law Maker, and more confident. Thank you!"
Elisabeth Jenders
---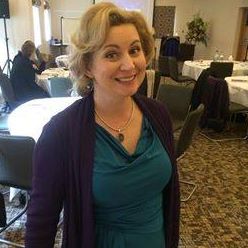 Profound yet gentle
"Jennifer's warm energy gently embraced me as she guided me to find my soul's language. I left feeling inspired, uplifted and connected. Jennifer's insight into this aspect of my purpose has already started to shift into action and change. I love it. Thanks so much."
Dr. Lisa Turner
CEO Psycademy
Leaders in Human Transformation and Evolution.
---
"Doing the work and digging deeper – Jen's help is needed in the world.
I have been working with Jennifer Urezzio now for a few months. I found her online while I was searching for answers to my deep soul questions and looking for help with the work that I am doing on multiple levels. Jennifer is extremely gifted and truly understand the soul's journey and language. I recommend her for both beginners and advanced practitioners to help address those moments of plateau or to help you bring out your shovel and go deeper! Worth the trip and definitely need in this world"
J. Kunkle, Michigan
---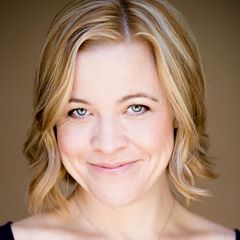 Having the knowledge of my children's Soul Languages has been such a blessing and has made a significant impact on my ability to be even more conscious in my parenting approach. I have twin daughters who have very different Soul Languages. And as a result they show up in the world quite differently. Knowing their Soul Languages has helped me in better determining patterns in their behavior that reflect either their conscious or unconscious displays of their Soul Language strengths and opportunities for growth.
For example, one of my daughters is a Negotiator (Axiom of Quest; mission Language) through and through. As a result, she is drawn to "making deals" every chance she gets. In the past, I found this to be quite exasperating. And know that I have the awareness that this is part of her Soul Language, I am not only far more patient when she moves into "deal making mode", but I am also conscious of how to guide her into becoming more effective in her negotiation skills which result in far more win-win outcomes for everyone.
My other daughter is a Peacemaker (Axiom of Quest; mission Language) and Sitting Buddha (Axiom of Translation; movement of her mission) and as a result shows up with certain needs and challenges around creating peaceful space for herself. At the age of 5, I have observed that she often displays behaviors aligned with the unconscious representation of her Soul Languages. And because of my heightened awareness of this, I am able to consciously provide an environment and guidance to support the conscious development of her Soul Language strengths.
There are so many ways that the knowledge of my children's soul languages empower my parenting which I am confident will result in them both being able to shine their unique lights brightly while sharing their soul gifts with the world.
Amy Miyamoto
---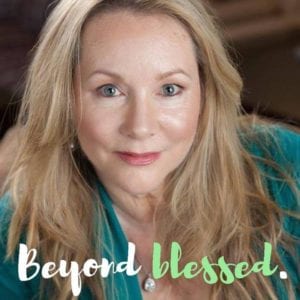 "When Jennifer identified my Axiom of Quest (or mission) as Peacemaker, it made so much sense. That's what I've been working to create for myself and others – peaceful abundance – for much of my life. We spent only 15 minutes together, but our connection was so strong I gladly agreed to co-create a class for her Soul Language Community around Living Abundantly. I wholeheartedly support Jennifer and her amazing work."
Moira Shepard
Miracles with Moira
---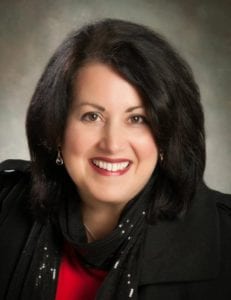 "Jennifer gets to the heart and soul of the matter. I had another great session today with Jennifer. I have had my Soul Languages determined and we have processed how to leverage them and live to my life's mission. Recently I had my fingerprints analyzed – another unique area to explore and integrate into the individual life mission and my vision of my life. Jennifer again offered great insight and with Divine guidance, allowed me to process my responses, held the space for me to process and gave great energy to the conversation."
Kathleen B. Cashman
Cashman Consulting LLC.com
Soul Languages: Negotiator (AQ), Motivator (AT), Conductor (Tone)
---
"I've been working with Jennifer Urezzio, as my Intuitive Healer, for just over a year now and in that time I have experienced a total life transformation. She has helped me see my life, goals and purpose in an entirely different way than I could have ever done without her guidance. I feel stronger and more confident with each waking day. Thank you Jen for sharing your gift and helping make each day sweeter and more productive."
Shari P, Mountain Lakes, NJ
---
Intuitive, Practical and Action Oriented
"Jen is great! Her ability to identify my Soul Language and use this structure for me to propel myself forward in my business and personal life continues to unfold for me in all ways positive. This in addition to her innate intuition and action oriented style make her an A-Plus!"
Stephanie Solaris
Solaris Whole Health, LLC
Nutrition & Lifestyle Programs
Soul Languages: Peacemaker (AQ), Image Maker (AT), Evolver (Tone)
---
Outstanding!
Working with Jennifer has been so great! She has helped me to rely on myself so much more….and by learning my Soul Languages, I have been connecting with myself on a much deeper level. Her support and encouragement is outstanding! She is a wonderful teacher, intuitive, and guide!
Linda Graziano
www.embracetheinneryou.com
Soul Languages: Elemental (AQ), Image Maker (AT), Evolver (Tone)
---
Purpose Through The Process
I first had Jennifer do my personal Soul Languages then I had my Business Soul Languages identified. I couldn't believe the detail and clarity these provided for me. This past week, Jennifer tied it all together with the Mindmap process. I went from feeling lost to purpose. What was once daunting became clear and purpose filled. I am energized and excited!
Meg Rogers
Soul Languages: Observer (AQ), Motivator (AT), Firemaker (Tone)
Business Soul Languages: Negotiator (AQ), Motivator (AT), Chieftain (Tone)
---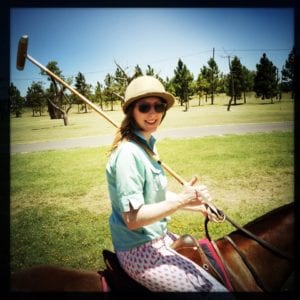 Amazing
Jennifer has rocked my world. In a good way. I get on the phone with her thinking that I really don't have that much to chat about, and we end up hitting a vein of really juicy good stuff that transforms me, my business, my life. She is one of the most responsive practitioners I've ever worked with, and her concrete/real world applications of spiritual connection make her one of my top go-to resources as I navigate life and business decisions. Love her.
Lauren Fritsch
www.laurenfritsch.com
Soul Languages: Significator (AQ), Nurturer (AT), Deliberator (Tone)
Business Soul Languages: Observer (AQ), Messenger (AT), Closer (Tone)