As the Founder and Spiritual Director of Soul Language, Jennifer Urezzio's vision and mission are that everyone has the tools to create a conscious connection with their Soul and know their Soul Languages. To meet the increasing demand for this exciting paradigm, and to allow the use of Soul Language to expand, Jennifer is actively engaged in training others in Soul Language Identification.
To meet the demand and allow the use of Soul Language to expand, Jennifer Urezzio, the founder and Spiritual Director of Soul Language, is teaching others how to identify peoples' personal Soul Languages and work consciously.  Are you interested in becoming certified in Soul Language? Learn more…
---
Alexsys (Lexy) Thompson, MLC, BCC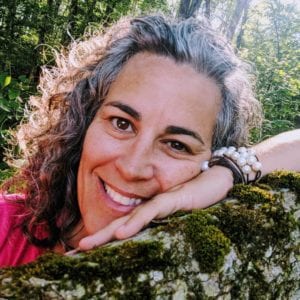 Lexy is the creator of the Trybal Gratitude Journal, a keynote speaker, executive coach, and member of the Forbes Coaches Council. She was also named, 2018 Top 50 Coaches by CV Magazine. Her work is guided by her life's mission to create safe spaces for souls to show up.
She specializes in helping leaders step into their greatness by enhancing their strengths, creating strategies to bridge their gaps, and empowering their followers to do the same. Her commitment to clean, concise, and kind candor allows her to easily cut through the noise and find the optimal solution. Because of this ability, she is often described as "a breath of fresh air."
Following fifteen years of experience helping people step into their brilliance, Alexsys designed the Trybal Gratitude Journal as a tool for people to build a gratitude practice. Through her own practice, education, and work as a leadership coach, she's found that gratitude is the key to living a life by design. With this journal, anyone can begin to unlock doors and see the beauty in themselves and the world around them.
Her work combines years of experience and study in leadership, gratitude, and manifestation. Over the last two decades, she's led a variety of retreats, spoken at many conferences and events, as well as facilitated large and small group trainings and courageous conversations.
Personal Languages: Prophet  (AQ), Teacher of Integrity (AT), Passage Inventor (Tone)
Business Languages: Peacemaker (AQ), Transformer (AT), Investigator (Tone)
https://alexsysthompson.com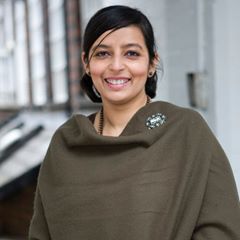 Charan Surdhar
England
She is a geneticist by academic training and work history, turned epigeneticist from her innermost desire to reveal the truth about our human potential. She has a BSc degree in Microbiology and an MSc in Human Genetics. Charan worked in the field of genetics for 13 years, identifying genetic mutations for a whole host of genetic diseases and contributed to scientific papers as well as textbooks. Today, she works specifically with genetic diseases, assisting to release the energy, in the form of emotions, beliefs, and perceptions that get in the way of the natural flow of the body to bring about positive gene expression. Charan leads the paradigm shift in the revolutionary new field of epigenetics. She has been featured on the Hidden Science TV show, and also for the upcoming movie Punk Science.  She runs her own BlogTalkRadio show, once a month at www.blogtalkradio.com/mind-body-spirit-u. She is also an author of a book which you can find here www.hebathehoop.com. She has a huge passion to create animated videos to explain in a simple way, concepts such as epigenetics, which you can find on her youtube channel.
Soul Languages: Prophet (AQ), Partner (AT), Olympian (Tone)
Business Soul Languages: Significator (AQ), Rainmaker (AT),  Investigator (Tone)
www.charansurdhar.com
Dixie has been involved in growing businesses for most of her adult life. And she reached a very simple truth about what a business really is. At its core, a business is nothing more than one or more people creating something of enough value to one or more other people that they are willing to compensate them for it.
Dixie consults on business growth and coaches on personal and professional development, and just as it did when she started her consulting practice 21 years ago, everything she does comes back to people. And people are souls. Souls with a unique DNA, with a divine purpose, with gifts and talents and their own way of manifesting in the material world.
Working with Dixie and your Soul Languages opens a whole new vocabulary of understanding of your relationship with your own divinity and with the divine, as well as with your human self and your business. If you are ready to get to know yourself as soul, actualize the gifts that you were given, and create profitability and meaning in your business and your life you can reach
Soul Languages: Prophet (AQ), Teacher (AT), Olympian (Tone)
Business Soul Languages: Observer (AQ), Rainmaker (AT),  Passage Inventor (Tone)
314.346.8217
She is a Soul Language Practitioner, life coach, and financial literacy advocate who is partnering with women, families, and communities to fill the gaps most of us never received in school.  She empowers women and young adults to live the life God designed for them and achieve their dreams using their gifts and talents.  Having lead large organizations and built multiple successful companies, Earlene has learned the importance of finding your purpose and understanding the impact of the financial choices you make every day.  Some of what she was taught in her earlier years has cost her significant time and money.   She shares these valuable life lessons to help others avoid making the same mistakes along with the practical steps that you can put into action immediately.  Imagine living a life you LOVE while inspiring those you love to break out of the limiting life strategies traditionally taught today.
Personal Soul Languages: Prophet (AQ) Wanderer (AT) Passage Inventor (T)
www.everydayuniversity.com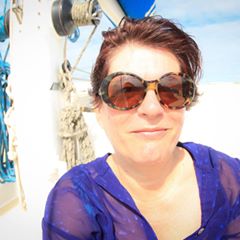 Eilis Mcnulty Philpott
Fairfield, CT
Eilis is the owner of Soul Healing Journey, LLC, and has been a healing practitioner for 20+ years.
She helps people understand who they are at a soul level.  Using various modalities she supports them in clearing those patterns that are preventing them from expressing themselves at that core level.  With this healing, Eilis' clients can attain a level of deep peace that they have not experienced in this lifetime.
Each session with Eilis is a unique healing opportunity, as she is divinely guided as to how to proceed in order that her clients always receive the highest healing available to them at that time. The result is a powerful synergistic healing for anyone who wants to live their true authentic life.
My Speciality is to shine a light in the dark
I offer soul level healing ….. together we can weave the disconnected parts of your soul back to wholeness.  I support you to look at your shadow self with love and acceptance, to acknowledge what is there, and heal those aspects of yourself that are running you from your subconscious.  With coaching and guidance, using conscious connected breathing along with other appropriate healing techniques,  we can look at what is not working in your life.  We can then clear any blocks, obstacles, and challenges that are getting in your way and bring you to the fullness of your being!
Eilis is one of two teachers approved by Linda Dillon and the Council of Love to teach the 13th Octave LaHoChi.  She is a certified Soul Language Practitioner, a certified Rebirther, having completed Rebirthing and Advanced Rebirthing training, and is a certified in Akashic Field Therapy practitioner.   She is a Reiki Master in Usui/Raku-kei Reiki and Angelic Reiki and has received extensive training in many other healing modalities.
Personal Soul Languages: Negotiator (AQ) Troubadour (AT) Connoisseur (T)
Business Soul Languages: Peacemaker (AQ) Teacher (AT) Shepherd (T)
www.soulhealingjourney.com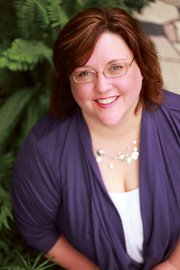 Jennifer Bloome
MN, USA
Jennifer Bloome helps you remember how to create from the inside-out.  Most of us were taught to push and strive and manipulate external factors to create.  Jennifer shows you how to use your Inner Capital to create. The beautiful part of this is that when you create from your Inner Capital, the success you achieve is in complete alignment with your heart and soul.  Your whole system knows how to do this; it's just been hidden behind thoughts, beliefs and experiences you've gathered during your human experience.  Using a variety of energy medicine tools and Soul Language, Jennifer will help you identify and release the blocks which keep you from utilizing and creating from your Inner Capital.  Jennifer works with people on all kinds of creations from babies to financial prosperity.
Personal Soul Languages:  Pioneer (AQ), Huntress (AT), Capitalist (Tone)
Business Soul Languages: Elemental (AQ), Huntress (AT), Connoisseur (Tone)
www.JenniferBloome.com
www.AnjiOnline.com
Kimberly is the sole proprietor of Super Sexy Peace LLC … and that name says it all!
She remembers the time before the 24/7 internet, before 24/7 TV, before 24/7 "news", before genetically modified foods, before sugar was dumped into everything pre-packaged, before personal computers in every home, before cell phones in every pocket, and before being held captive by everyone's 24/7 access to you from which they could hook you into their drama with full expectation for you to get back to them within 2 minutes otherwise, a whole new life-threatening drama would ensue.
Kimberly remembers a way of BEing, in which when you left the house you were un-tethered from everyone, and when you left work you took in a deep breath and sighed in relief because you knew that you then had hours and hours to live life as you wanted, to pursue your hobbies, to engage with those who meant the most to you, to have unlimited space to think, to have privacy, and no matter what happened previously that day and no matter who you were related to or who your friends were, that you had a real sense of Self.
Kimberly teaches her clients, of any age, to tap into that level of freedom, space, and peace, and into that way of BEing.  Her mission is to guide her clients to remember who they are, to get to the place where they are living through their Own Truth in a very dynamic and authentic way, to fully embrace their super-ness, their sexy-ness, and their peace-full-ness AND fully express it, ergo Super Sexy Peace 🙂 !!!
Kimberly utilized any and all of her certifications for her clients, including Soul Language Practitioner, Usui Reiki Master, Arcturian Healing Method Practitioner, Women's Circle Facilitator, Yoga instructor, and Meditation teacher, along with several years of shamanic training.  Kimberly is also the producer of The Happiness Retreat, an ongoing interview series with experts in the fields of spirituality, the Soul, and in becoming the Master of Your own Energy… check it out at Whisper-Words-of-Wisdom.com
Contact Kimberly at SuperSexyPeace@gmail.com
Personal Languages: Peacemaker (AQ), Constable (AT), Ark Builder (Tone)
Business Languages: Peacemaker (AQ), Sitting Buddha (AT), Connoisseur (Tone)
When becoming a parent, there is so much joy and excitement. You love these young ones and yet, unexpected challenges appear that leave you feeling confused and frustrated and, at times, even resentful.
Laura Greco is a certified Soul Language Practitioner. She helps parents to Soulfully Parent – she guides a parent to gain insight into themselves and their child through the Soul Language paradigm.
Through the tools gained in working with Laura, parents develop new patterns of parenting that allow the old and no longer useful patterns and misconceptions to fall away. In its place, there is a growing awareness of the Divine inner wisdom. Laura believes in getting to the root of matters and really 'seeing' one another. Once this takes place there is room for ease and peace. This shift and transformation allow individuals to parent from the heart and soul, so families thrive.
For individuals new to being in tune with and trusting their Divine inner wisdom, Laura leads a parent to become more intuitively aware and gain that necessary trust. The ultimate goal is to create an awareness that honors the individual soul of each family member while also creating an atmosphere of unity, peace and trust. Healthy boundaries are realized and created.
Living with awareness of Divine inner guidance gives the opportunity to move back into a harmonious state when misalignment appears. It is a beautiful thing to observe families living with passion and purpose. These simple and clear tools are customized to each family's needs.
Laura frequently initiates work with parents through interactive workshops and webinars. For parents who wish to experience deeper support, she offers one-on-one and group programs.
Personal Languages: PeaceMaker (AQ), Wanderer (AT), FireMaker (Tone)
Business Languages: Observer (AQ), Teacher (AT), Soothsayer (Tone)
https://fulllifewellness.com/
Laura@FullLifeWellness.com
908-310-0755
As an international speaker, best-selling author, and recovering perfectionist, Regena Rosa-Celeste, known as the Internal Peace Revolutionist, specializes in speaking, coaching, and teaching skills of internal peace. Conscious-minded entrepreneurs hire her to support them in releasing anxiety & overwhelm so that they can live passionate, purposeful, and peaceful lives. Regena specializes in teaching tools of lasting transformation and helping people create results that stick, and has helped thousands globally to live with more joy. Changing the way the world experiences peace, she equips her clients and students to empower themselves for lasting change. By creating more inner peace in the world, there is more abundance, more wealth, greater health, and a deeper connection to each individual's life mission and purpose, creating sustainable world peace.
Personal Languages: Negotiator  (AQ), Teacher of Integrity (AT), Producer/Provider (Tone)
Business Languages: Significator (AQ), Troubadour (AT), Dionysian(Tone)
https://internalpeacenow.com/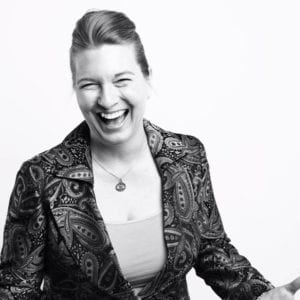 Sonya P Nagy
Sonya is an exceptional synthesis of business expertise, intuition, and healing wisdom. Her life of healing herself and the foundation of her work with others began at age 9 when she fell off the monkey bars while playing. This event and another serious accident when she was 16 have resulted in a lifelong path of exploring and learning multiple healing modalities.
Sonya's knowledge base includes certifications in massage, Qi Gong, and yoga. To support better communication between body and spirit, she became a Bio-Energetic Synchronization Technique (B.E.S.T.) facilitator and then ultimately mentored the creator of this principle. Each time she pursued a new method, deeper healing occurred for her and helped her transmute the pain in her body as well as heal the emotional wounds of being left alone to fend for herself during her childhood.
After years of supporting individuals to heal mind, body, and spirit, she now brings that depth and scope of healing knowledge to business owners and leaders.
When we are out of harmony within ourselves what we create can shift out of balance and require support to re-align for our optimal well-being and success. Sonya offers an avenue for individuals and companies to move from inertia (lack of business, sales, and growth) to expansion.
Sonya has the ability to discern where a company's or individual's vision, visibility, and velocity are out of sync which in turn causes sales to stall, generates brand disloyalty and results in a company whose message is unclear to the world.
With her program Vision, Visibility and Velocity, Sonya takes management through an intuitive and energetic process to reconnect to and better understand their mission, create a new position in the marketplace, and increase growth and sales.
This former accountant clearly recognizes and understands where things don't add up on an energetic and tangible level.  She is then able to help shift that company into harmony once again so the business can serve and be served.  Her clients' experience of their businesses prior to collaborating with her has been a feeling and experience of just missing the mark in their lives and businesses.  After working with Sonya, these companies experience a stronger understanding of the structures needed for a business that is here to be big in the world. This new way of doing business consciously allows the companies and individuals that Sonya works with to be successful on a personal and global level. She understands how to nurture an individual and company so they develop fully and flourish, and she does this by utilizing both energetics and her innate business savvy.
With more than 20 years of successful business and entrepreneurial foundations, combined with her wellness expertise, Sonya is truly a powerful success resource for any business owner.
Sonya is also sharing this message of applying consciousness in business to build vision, visibility, and velocity on stages across the country. She helps her audiences understand how they can begin to communicate clearly with themselves today so they can communicate clearly with the world as they expand and grow.
Personal Languages: Peacemaker  (AQ), Teacher of Integrity (AT), Passage Inventor (Tone)
Business Languages: Peacemaker (AQ), Nurturer (AT), Philosopher (Tone)
SonyaPNagy.com
Once introduced to the deep and powerful healing connection Tracy made with her own Soul through Soul Language, she decided she must become a practitioner and pass these vital teachings to others.
Using her life lessons and healing her own personal emotions traumas ignited a deep passion for helping other women to recognize, identify and activate their own innate super power to heal themselves and achieve anything their hearts desire and to be happy in their own body.
Practicing healing energy work with Reiki and Bio Field Healing along with Soul Language creates powerful healing transformations.  Uniting one's mind and heart with their Soul begins a beautiful relationship with one self and opens the path to unconditional love.
Uncovering and identifying emotional and mental scars that are hidden in the unconscious mind opens up the pain and thus pain becomes our teacher.  When this happens a beautiful awakening begins.
Tracy Neely
704-433-3875 – cell
Personal Languages: Observer (AQ), Teacher (AT), Guardian (Tone)
Business Soul Languages: Negotiator (AQ), Partner (AT), Firemaker (Tone)