How Does Soul Language Work?

Soul Language is the way we choose to communicate our Soul's agenda. It is how one thinks, speaks, feels, relates and expresses oneself in the world. Understanding and using your Soul Languages consciously is the blueprint to achieving all of your dreams.
Identifying Your Soul's Language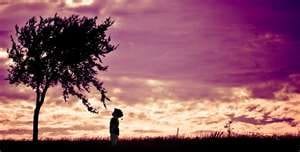 For centuries, people have been on a quest to find out who they are, why they are here and what it all means. The  Soul Language Programs give people the answers to those questions in an accessible, relatable way. Soul Language is the expression of your true self and your essence. Your Soul contains your agenda of why you are here and what you have decided to accomplish. Soul Language is the way we choose to communicate that agenda. It is how one thinks, speaks, feels, relates and expresses oneself in the world.  Soul Language is the key that teaches individuals how to participate consciously in their lives.
According to Jennifer Urezzio, the creator of Soul Language and an intuitive healer, author, teacher and speaker, there are 107 different Soul Languages, and each and every person has three Soul Languages that he or she speaks.  They are broken down into three different categories: Axiom of Quest, Axiom of Translation and Tone.
The Soul Language Program is a profound tool that provides individuals the blueprint to become the "creator" in their own lives, instead of being only the "observer." Following your "Soul's Language Blueprint" is the answer to orchestrating easy and graceful fulfillment of your desires.
Through understanding your three languages, you can attract others that speak one of your Languages to help feel supported and connected.  You can also attract others who speak other Languages to help you achieve a specific goal.
Your three individual Soul Languages are revealed to you during the Soul Language Identification Session. You will understand how you are consciously and unconsciously using those Languages and how your three Languages shape your life.
When you begin to consciously use your Soul Languages and accept the talents of your Soul, you are able to achieve all of your wants and desires. Our physical world is a representation of our inner world.  Understanding and unconditionally loving yourself is the key to achieving all your dreams. All the answers are inside of you, Soul Language helps you access those answers.
This 60 – 70 minute session includes the three formal definitions of the Languages and the audio link of the session.
Learn more and book your session >>
Other Services We Offer
These 60-minute sessions follow the path chosen by the client and help provide insight and focus. The session could include releasing limiting beliefs, tips to tap into your intuition, determining next steps for your life, and direct information from guidance via Jennifer.
Learn more about Soul Language and Intuitive Sessions and get a full list of our products and services in our Products section…