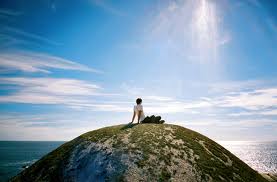 The I AM statement is a powerful tool to focus and affirm what you truly desire. Often we use this statement unconsciously. And in doing so, we are giving a direct order for the Universe to respond. This is your opportunity to redirect your power of creation by changing how you use the I AM statement.
Tangible Tool:
Connect with your Soul via your Soul Language team (if you don't know your Soul Language team, connect to your Soul in a way that resonates with you).
Ask your Soul to give you a powerful I AM statement.

Ask your Soul to share with you how to use this statement to create tangible transformation internally and externally.

Notice throughout your day how you are utilizing the words I AM and what you are affirming (what you truly want or the opposite).

When you notice yourself affirming those things that you don't want or wish to experience, pause and utilize your powerful I AM statement.
I suggest keeping a journal of your awareness and keep connecting with your Soul to support new insights and next steps in transformation.
If you are interested in exploring your own Languages or offering that discovery to someone else, please secure a complimentary 15-minute private session.
Jennifer Urezzio is a master intuitive and the founder and spiritual director of Know Soul's Language. Soul Language is a way to consciously connect with your Soul that was received through Divine Guidance. Understanding your Soul Languages allows you to access your own Soul's guidance to accept your value, be more confident, have more impact and grow into a stronger leader.