Spiritually Exhausted? Learn How To Move Through Spiritual Exhaustion And Revitalize Your Relationship With The Divine
Several years ago, I realized I was experiencing spiritual burnout. With all that is happening in the world, coaches, healers and leaders are the ones energetically being hit the hardest.
So once again, I'm being guided to look at something no one seems to be talking about…spiritual depression or exhaustion.
What does spiritual exhaustion or depression look like?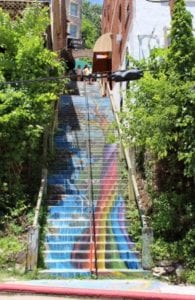 You are conducting your spiritual practices, and you feel a sense of emptiness

You keep walking your journey, and you don't seem to be getting what you desire

You are feeling discouraged, frustrated and depleted

You keep turning inward and searching for the acceptance and love in the circumstances of your life, and yet it feels as if things are not moving

You strive for a positive attitude and still nothing

You feel hopeless (this is extreme spiritual depression.)

You might be in distress: financially, professionally, in your relationships

You want to be of service, but you feel like you just give and give and give

You are exhausted – physically, emotionally, mentally, spiritually

You are experiencing adrenaline fatigue
I have been spiritually exhausted. I'm also hearing more and more from individuals in all walks of life who are leading what we would consider a spiritual life. They, too, feel like their faith anc connection need to be revitalized. They are energetically depleted.
Have you been asking yourself these questions: "Why am I not happy? Why am I not getting what I desire? Why am I not more at peace in my life? I have what I want, but why am I still not happy?"
When you feel really disconnected and you are spiritually depressed, your life force is lowered. Diminished life force means that you can't focus on creating the life you desire. You are just concentrating on getting through each day.
Some of these "depressed" or "exhausted" feelings are due to energetic shifts that are happening on the planet right now.
We are all being bombarded every day, and holding our consciousness level can be exhausting.
That's good to know, and if you are like me, you want an action step – something new to do, because you know you have big things to do on the planet and being spiritually depressed isn't supporting you, your life or your service plan.
The old tools that you have been utilizing (gratitude, law of attraction, praying, etc.) don't seem to be alleviating the spiritual depression. I don't have all the answers, but I definitely have some starter steps to revitalize your connection to the Divine and your life force.
What does pre-recorded class offer?
Understanding your core desire and how not receiving it is leading you down the road of spiritual depression or exhaustion

Understanding your current relationship with the Divine and redefining it for vitality and support

Releasing the hidden (or not so hidden) pain with you and the Divine

Listening to your Divine body and what it wants and needs

Understanding new energetic protocols that will support your vitality (mentally, physically, emotionally and spiritually)
Really, Jennifer? I don't want to take another class. I just want the stuff I want.
Trust me on this one. I get it! I have screamed at practitioners about not doing anymore woo-woo, because it wasn't helping me. And, guess what? I couldn't do it alone…and you can't either. Everything is created from the inside out and we so often forget to practice that knowing.
So the results of this class are:
Renewed sense of faith to create and receive what you desire (and trust me, it will start showing up.)

New collaboration with the Divine that is yours and yours alone

New direction to take your spiritual practices and business that serves you (and then the world)

Energized life force not only to know what you most desire, but also to take action and receive what you want

Feel alive, motivated and happy, and confident to share your message

Know that your core desire is being met each day and see that in your life
What's included in the pre-recorded class (and the details):
60-minute pre-recorded class

A 20-minute discovery session to

identify one of your sacred partnership Soul Languages with the Divine.

Yes, you are in a sacred partnership with the Divine. We can put tangibility around that energy so you can really know what you have been putting into the relationship between you and the Divine.
Investment: $42.00