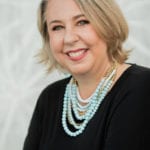 Prayer will help you tap into the unlimited force inside you via your Soul connection and the power of your words and praise. When you focus your intention and power and utilize your personal formula with the Divine to create, you are able to manifest and receive your wants, needs, and desires. You are connecting to your unlimited Source.
Master prayer writer, Jennifer Urezzio, has chosen two of her favorite prayers for you to get you started in this powerful manifestation process.
Before we can utilize the powerful practice of prayer and declare what we want so it becomes tangible (manifests), we must move, even if only a little, past the fear and struggle. These two prayers are designed to shift your energy so you can start declaring and receiving your goodness. These prayers focus on transforming two key areas of your life.
Your gift includes two free audio prayers: Letting Go of Fear and Lift The Struggle and begin to move from fear to receiving.