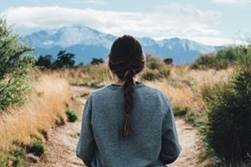 Introducing a Divinely inspired program created by me, Jennifer Urezzio, master prayer writer, for those who are wishing to establish or enhance their sacred prayer practice. Utilizing structured prayer helps you understand and direct the Universe and empowers you to redefine your relationship with the Divine.
Sometimes when we sit down to participate in our sacred practice, we freeze…what should I ask? What should I pray about? Am I directing the Universe in the best possible way?  Plus, a  million other reasons that hinder us from committing to or continuing the practice.
I know from experience that true transformation comes not from only having a weekly coaching call but by realigning beliefs and old behaviors, utilizing practices of awareness, and releasing unsustainable patterns.
Often, a Spiritual Renegade only looks for support when they are in crisis or up-leveling.  I want you to know that there is a better way!
As requested by several master prayer writers, I have created a 31-day prayer prompt program:  XXXI Prayers. You will receive an opening statement from me every day for 31 consecutive days to assist you in creating a prayer to declare your goodness.
Elements of the program:
• Each day for 31 days you will receive an affirmative prayer prompt from master prayer writer Jennifer Urezzio.
• You will also receive Jennifer's personal prayer that she creates from that prompt
• Audio recording about the prayer process
• Access to posting and asking for support in the Facebook group
Investment: $57.00