Our family dynamics shape so much in our lives. They shape our definitions of love and self-worth. They influence our relationship with the Divine. They set up our fears and our beliefs.
Soul Language is an amazing tool for creating a conscious connection between you and your Soul, so you have a deep understanding of your mission and you know your talents to fuel that mission. When you understand your Soul Languages, it is like opening up a book and reading all about yourself. Now, imagine having that same knowledge about your family members. How would this information impact the way you interact, love, nurture and parent?
By knowing the Soul Languages of your family members, you will have the opportunity to:
Gain profound insight about each child
Understand how to provide an environment where every family member feels loved, accepted and supported
Experience a deep sense of acceptance of each person's unique nature
Strengthen your connection with each child
Have a deeper level of compassion for yourself and for others
Experience a deeper clarity about how to parent each child
Soul Language Packages
Couples Package
Includes: Two 60 Minute Soul Language Identification Sessions
$447
Family Package
Includes: Four 60 minute Soul Language Identification Sessions
$837
Parents can give their permission to have their children's Soul Languages identified.
After you purchase your package you will receive an email to schedule your sessions.
We notice there is relief and joy when a parent understands that they are a good parent and that, with a few tweaks, they can become a parent that nurtures their child's natural Soulful talents.
---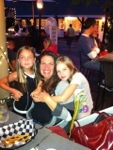 The sessions for my girls and then the one with my husband were nothing short of amazing. Having that information immediately made me feel like a better mom and wife. I feel like I understand how to communicate with them more effectively and give them what they need to shine and be successful and happy.
– Dawn Conley Noble
If you have questions, please feel free to contact us directly at jennifer@knowsoulslanguage.net.