---
---
It can be very interesting to observe yourself through the eyes of others. What we may find frustrating in them is what we are really annoyed about in ourselves.
So often we are entrenched in our stories of failure. One of the phrases I hear a lot is, "I tried that and it didn't work."
I was thinking about this the other day . . . if I had believed that statement I would have never gone on a date with Warner. I had definitely tried relationships before and they didn't work out. In fact, they were painful.
The Universal good moves in the direction of our thoughts. If we keep affirming that we do nothing but fail, then guess what? Yep…we will get what we ask for, because the Divine loves us and the Universe is always saying "yes!" to our direction.
The Divine isn't making decisions for us…it just wants us to be loved. So if we believe that we are a failure, the Divine will, with deep love, provide that for us.
I hope this tip supports you in identifying with success and if this topic resonates with you, I invite you to participate in my upcoming class – Identifying with Success:  Calling Back Power From Situations of Failure or Loss (you can owe this replay for just $10).
It is nearly impossible to create success, when the images, thoughts and actions you are putting out to the Universe are ones of failure.
There are a number of reasons why we might be "stuck on failure:"
lack of self-worth
a painful experience
fear of success
fear of failure
Whatever the emotional or spiritual reasons behind this pattern may be aren't necessarily important.  It is what you choose to be and do in the next instant that is…
What if each step and every road you took led you to success? What would that be like? What thoughts come up when you are feeling or thinking about success?
Let's ask the support of our Soul so we can start to identify with success.
Create a conscious connection with your Soul (via your Soul Language Team) and ask the question below:
How can I tap into the infinite knowledge inside of me that knows success is mine?
What did your Soul say? Now that you have the internal response, it's time to put that into action in your life – so reconnect and allow your Soul to answer this question:
What action can I take every day to identify and claim my success?
If you are interested in identifying with success this interactive class is for you.
---
Revisiting Our Why to Re-Ignite the Passion of Our Dream
About this time last month, I wrote a blog post entitled, "Got Doubts About Your Dream? Build It Anyway."
In that post I talked about the "why" of our dream for Ladybug Junction Farm.
I mentioned that "when you have a dream that is REALLY BIG and you start to doubt your ability to pull it off…just stop!"
Stop and ask yourself,
"why do I want this so badly?"
"why is this so important to me?"
"on my 90th birthday, will I regret not doing this?"
Only Don and I know the answer to these questions.
And only YOU know the answer to these questions when contemplating your dream goal.
Fast forward to today…July 19, 2017…yesterday while working with Jennifer Urezzio, Founder and Spiritual Director at Soul Language in a 15 min, laser coaching session, it became super clear to me that I had again forgotten my "why".
Well, not entirely forgotten it, but allowed it to get muddled in all the plans, the challenges, the DOING…
In working on a dream this large with many moving parts, it's easy to get side railed and to veer off course.
There is so much to consider and much to do…we often feel like Frances in the movie Under the Tuscan Sun, when speaking with the real estate agent and owner about Bramasole,
"Frances: I'd like to make an offer on the house. This is what I can pay, minus the work on the place, and a rental car to drive off a cliff when this all turns out to have been a terrible mistake."
No…We aren't to the point of "driving off the cliff"…
but we certainly find we need to take our own advice and just STOP!
STOP and ask ourselves, refresh our memory…
"Why do we want this?"
"Why is this important to us?"
I found I had written a mini-series about this very subject three years ago!
To be honest I was tempted to re-purpose those posts!
But it just didn't feel right.
We are in a different place now.
We have learned so much in the past three years.
Our vision has gotten stronger, gained more clarity…
and we have grown in our own self-enrichment.
So…what are our whys?
As Oprah says…here's what we know for sure:
What I Know For Sure About Our "Whys"
Don's Why:
Don Supporting Mindy in her Endeavor:Don (my sweet husband) is my biggest supporter and always has been. In everything I do or want to do, Don is right there cheering me on. Don's talents in the field of Building Maintenance will come in handy through the building process and of course down the road as maintenance issues arise. It's always nice to have a professional in the family!
Mindy's Why: 
Country Living: I don't know if you've ever felt this before, but I truly know in my soul, that I am more ME when I'm in the country.  Country living feeds me. Fresh air, the stillness, the sounds of critters, all come together to nourish my spirit.  This is a big one for me.  Even as a child, I was often found playing as if I was on "the farm".  It's part of who I am. My dad grew up on a farm. My grandparents had a working farm and a general store, with a gas pump.  I seem to remember the horse who lived there as well.  It's in my genes!
Animals: My entire life has been centered around animals.  In my personal experience, I've adopted a wide range of animals; from tadpoles, wild rabbits, fish, birds, hamsters; to cats, dogs and a horse. At one point, I even brought home a baby chick when they were giving them away with a tank fill-up at gas stations.  It was a crazy thing to do, I mean seriously, "Why would they give away live animals at a gas station? Why would they do that?" The upside? I was able to give my chick the best home I could and he was often found inside the house sitting on the couch with me! I consider animals my friends and they were very much a part of my growing up.  I've not seemed to have grown out of it to date! We have two dogs and three cats in our household as we speak!
Writing & Publishing:Don and I both love to write and publish our own books. To date, we have three books and intend on spending much more time writing on the farm. Every animal we adopt will have a book written and published in their honor; telling the story they wish to tell. Puppy Scents is our dog Roc's story and Miley Girl our sweet tuxedo kitty has a bit of an adventure Don is working on! Next will be dog Chloe's story, and kitties Katie Lynn and Maggie Moo.  And of course, other furkids who find their way to our farm.
Kids, Reading & the LOVE of BOOKS!One of the main attractions at Ladybug Junction Farm is The Big Red Reading Barn.  Two things are important here for us:  1) Bringing kids & animals together in friendship and 2) through reading, learning and the Love of Books! The animals will enjoy hearing the kids read to them and the kids will have fun while learning the stories of the animals as they read!  It's our way of contributing to Children's Literacy and instilling a love for books in the heart of every child!
Educational Events/Classes & Workshops:Providing a place where the community can gather to also read, learn, experience a sense of well-being and wellness through the classes & workshops we offer. Some of the attractions we want to start off with are Yoga and Meditation in the pasture, providing areas for reading, classes on various natural healing modalities, essential oils, art painting classes and much more!
Our Mission Statement: To open our home in the country to the community, share our love for animals and provide a place where we and those who visit come to relax, rejuvenate, read a book or take a class.  Just for today…love.  Just for today…laugh. Just for today…be who you are!  
These are the WHYs…why we persevere and keep moving forward in bringing this dream into reality.
Will it be scary?  Yes, it will.
Will it be worth it?  Again, YES IT WILL!
If you would like to Help Us Build Ladybug Junction Farm with your encouragement, monetary support and shares
Go to Our Go Fund Me campaign to see all we have planned!  It's super exciting!  Come join us!
Mindy J Kaleta

Mindy Kaleta is a wife, mom, certified life coach, author, self-publisher, loves kids and animals and is dedicated to "living your ideal life"! Her mantra is simple "Anything is possible if you believe in it!" and she is continually looking for positive solutions to any situation that may arise.
As a personal life coach, she inspires clients to "Go for their dreams!" Her positivity and enthusiasm is contagious as she encourages her clients to "Believe in Yourself, Follow Your Passion & Love What You Do!" Her step-by-step approach builds momentum to manifest and realize their goals. Whether your goal is to write that book, start a business you love or move from where you are to where you want to be…Mindy can help your get there!
Mindy is passionate about children's literacy. Reading means kids are learning and the application of knowledge is power. Reading with animals in the atmosphere of the great outdoors at Ladybug Junction Farm in "The Big Red Reading Barn" will motivate children to see reading as a fun activity without the embarassment or fear of reading errors. The animals love being with the kids and are oblivious of any reading mistakes. Reading to animals is one of the best ways to increase confidence and the love of books
---
I'm pretty transparent, yet I'm also very private, and it is interesting that you can often read everything on my face and in my voice, but at the same time I think I'm rather good at hiding things.
Death isn't something you can hide from – it always finds you. On July 7th, my father will be gone for 8 years.
Recently, I was doing a search for one of my dad's friends. A person who was genuinely sweet and nice to me. I have done this search before, thinking that maybe I could connect with this man and find out some details about my Dad that I didn't know. Most kids (I'm 47) know or can remember small things about their father  .  .  .  like what kind of beer he drank or what was his favorite TV show.
Over the past eight years, I have been unable to locate this man until yesterday. Yesterday, I learned that he passed away over a year ago. I felt an overwhelming sense of loss and missed opportunity. I felt as if an important piece of my childhood died.  It's kind of crazy that the death of this person I haven't spoken to since I was in my 20's would impact me in such a big way.
I will admit, July has been tough this past eight years. I remember after I wrote the first blog about my father's death I was sent a Facebook message from his brother's wife attacking me. I think my Dad would have been proud of the way I handled that one.
One of my fondest memories of my father was him telling me to respect my elders, and me saying "when they earn it". He couldn't hide the smile of pride on his face. Respect receives respect.
People on the spiritual journey often forget that just because you let something go doesn't mean you won't have to revisit the impact that experience has had in your life. I have included the original blog post from that July eight years ago when my father made his transition.
Death, Dad and Facebook
You hear stories all the time about connections being made via Facebook, but I truly never imagined it could be utilized by the Universe as a channel for support and knowledge.
On July 7th 2009 ,my father, Raymond Urezzio Jr, died. That news alone would be heartbreaking but we (his children) didn't learn about it until a week later. I received a message via Facebook from a relative I hadn't seen since I was 8. The fury, the panic, and the pain that followed was, truthfully, enormous. We (my brother and myself) tried for years to have some sort of relationship with our father. Unfortunately for all involved, he would never even meet us a fraction of the way. This past Saturday was his memorial service.  We weren't invited, nor did we attend, and I have spent the last week truly grateful for this. Why?  Because I found my source of ultimate strength – compassion, and I also know that all the life balancing and intuitive tools in my toolbox work.
Someone recently said to me that a funeral was for the living, not the dead. I agree with that statement. So, without attending the memorial service, how would I receive any closure? My life and my work are already shifting to create new tools from this profound life experience — Tools to Help with Loss. This came to me on my Sunday morning walk. The best way to honor my father was to honor myself and my brother (see the fun photo of us above), and to pass on what I now know to all of you who are part of my community.
Before each tool and tips for honoring yourselves, I have offered a tribute and I thank you in advance for being a part of honoring my father in this way.
3 Ways to Honor YOU!
1. Be Generous With Yourself
Tribute: My brother, R.J., is one of the most generous people I have ever met. I know this from experience and because I often hear from others about acts of immense kindness that my brother does. He always selects the perfect gifts for me and often can't wait until the gift giving occasion.
Tip: Where are you not being generous with yourself? Not taking time for you? Not putting money aside for something you desire? Not giving yourself enough credit? Today, notice where giving to yourself may be less than generous. Then, take a breath and ask yourself how you can be more generous to yourself in that situation?
2. Find Your Ultimate Strength
Tribute: My brother called me the "strongest woman in the world" this past week. Part of me laughs at this statement and part of me thinks "yeah, I can see that". My goal is not to be the strongest woman in the world. My goal is to be the strongest me in my world. My strength came from going within and feeling the compassion for everyone involved in the situation. By the way, I believe my Mom is the strongest woman in the world.
Tip: Find where your strength lies. Take a moment and ground yourself. Ask your higher self what is your word of strength. Now ask Divine Intelligence to show you what that feels like in your entire body. This is your ultimate strength.
3. Accept Support
Tribute: Each person I told about this situation said the same thing: "what can I do for you?" It has brought my family (me, my mom, my brother, his wife and son) closer together. I am no longer accepting individuals in my life who do not support me 100 percent.
Tip: I challenge you to ask and receive the kind of support in your life that you desire. No more settling for second best. Determine what you desire from relationships and then accept the flow of the Universe to receive that type of relationship. All others that don't support that desire, release your attachment for them to be different. Honor yourself by honoring what you desire.
---
By Mary Lou Stark
How easily and graciously do you accept compliments? Praise for the work you do and the creations of your heart, mind, and soul?
For years this was hard for me to do. I could see the missed stitch in my knitting. I could hear in my mind the key phrase I left out of my talk. I could see that my loaf of bread was paler than the photo in my favorite cookbook.
While in college I heard a story from a friend that helped a little with this. My friend had been a Boy Scout leader for years and developed a special affinity for the beliefs and customs of Native Americans. He had created his own costumes including an elaborate beaded headdress with eagle feathers.
When I would complain about my knitting errors he reminded me of a belief of the local tribes. They believed that only God could create perfection. In order to avoid angering God they would deliberately make a mistake in their beadwork or stitching.
Part of me wanted to forget this story and continue to blame myself for creating items that were less than perfect. Yet the remnants of that story are still in the back of my mind and poke their heads up when I chastise myself about my needlework.
If only I could apply that lesson consistently to the rest of my life.
It is easy to get caught up in the flow of negative thoughts such as
I'm not good enough.
I'm not smart enough.
I'm not diplomatic enough.
I'm not wealthy enough.
I'm just plain not enough.
I'm not sure when I first heard about the concept often referred to as "a self-fulfilling prophecy." I have come across it many times over the years using different words but with the same underlying belief –
What you expect is what you get.
We frequently don't recognize how subtly this can affect us. We go along as usual – doing our work, writing our articles. Then someone compliments us on something we wrote or a talk we gave. Frequently we take away from the value of the compliment by saying it was just our interpretation of something an "expert" had written about. In our minds we tear ourselves down even more. Every time we do this it erodes more of our confidence.
How frequently has this happened to you? Are you aware of it when it does happen?
When the phrase "not enough" is floating around it impacts on all we do. Sometimes we aren't aware of its presence until after the fact. We create a talk or a program trusting that we are including the best of ourselves. We go back later to review it and recognize that we held back. We didn't share our best self after all.
We stopped short of saying what we really believe for fear of offending "the gods" – those leaders in our field who hold different beliefs or opinions.
We stopped short of asking our clients or ourselves to take one more step into the void for fear of falling.
We stopped short of picking the vibrant colors that spoke to our soul for fear of shocking our family or friends.
It doesn't matter if we are creating something physical, such as baking a special dessert, or creating something from words, such as writing an article or book, having thoughts of lack in the back of your mind will impact on it all.
How do we reverse the impact of feelings of lack, of not being enough?
Not by just declaring them to be gone. That won't work.
However, we can begin to lessen the power of those thoughts by introducing new ones. Sometimes just repeating the phrase "I am willing to believe that I am able to ________" will tilt the scale in your favor.
One of my interests is parliamentary procedure (Robert's Rules of Order). Most motions only require a majority vote to pass. Let's take a closer look at this. No matter how many people are in the room, the only ones who count are those who actually vote.
And their vote doesn't have to be unanimous – in fact it rarely will be. It just has to be more than half – 2 out of 3, 21 out of 40, 33 out of 65.
Think of your thoughts the same way. You don't have to believe 100% that you can do something. You just have to be more than half way there.
Do you remember the children's story The Little Engine Who Could? A small blue engine had to pull a train full of Christmas toys over a mountain to deliver them on time. All the way across the valley and up over the mountain she said "I think I can. I think I can. I think I can." Once she crossed the top she switched to "I thought I could. I thought I could. I thought I could."
Find a phrase that works for you such as:
"I think I can."
"I'm enough"
"I believe I can."
When you get ready to start a new project, pause, take a deep breath, and then repeat your phrase over and over until you feel confident and ready to begin.
Don't worry if this burst of belief doesn't carry you through to the end of the project. Just pause again, and repeat the process.
Remember – What you expect is what you get. Shift your thoughts whenever the ones you have aren't working for you.
Mary Lou Stark, Book Enchantress, supports people in expressing their message through books, products, and services. She has the ability to focus a clear light on the core points of your message. This lets you reveal those ideas that are dear to your heart in a way that your audience will respond to. At the same time she lovingly encourages you as you work through the fears that spring up along the way.  To learn more visit: www.bookenchantress.com
---
Several years ago, I was in the post office waiting in line. A woman will a three seat stroller, which was loaded with packages was trying to open those heavy post office doors. I asked her if she needed help and she looked at me and said, "Nope, I'm fine."
She obviously was not fine. She obviously did not have it all; she obviously needed support.
If this woman was saying no to support when she clearly required it, where else in her life was she not receiving?
Now, imagine all those places in your life that you really want to receive and then ask your Soul this question:
Why am I not receiving the support I desire?
Here's another great question for your Soul to get the ball rolling in opening up and creating a personal strategy for receiving.
Remember before you ask it to create a conscious connection with your Soul via your Soul Language team.
What lie or untruth am I telling myself when it comes to giving and receiving?
What was the answer? More often than not, it is because somewhere inside of you, you believe you are not enough.
Let's be frank here for a moment: on a daily basis I'm connecting to my Soul and helping others connect to their Soul and not enough still comes up for me. This is a big theme in human consciousness and because it is we can each keep going deeper in healing that challenge.
So here's another Soulful question:
What can you activate (turn on like a super power) to stop fighting for your worthiness?
We believe that we must fight for our worthiness, we must prove it, we must take it and we must demand it. The truth is, feeling and understanding that you are worthy is a well-spring inside of you.
When you tap into it, it allows you to create miracles in every moment and in every situation. Would you like some examples of individuals that truly embodied this feeling of Divine Worth? Martin Luther King, Jesus, Gandhi, Mother Theresa, and others.
To begin the road to being both a great receiver and giver, you must have a personal strategy for receiving. This is a strategy for how you are going to get things and how you are going to give from the overflow.
Here's the last Soulful question to open up your receiving:
What do I get to accept inside of me to open up the gates of receiving?

We are receiving all the time, whether we understand it or not. We spend a lot of time focusing on all of the things that we don't have instead of concentrating on what we do have and how we can create a strategy to open ourselves up to more giving and receiving.
If you are interested in learning more about this subject…this month's Soul Expedition Academy Class Creating a Personal Strategy For Receiving is open to all.
To learn more about this virtual group class click here.
If you have any questions or want to share your experience, please feel free to reach out to me via email.
---
I have been witnessing something. We think we are connecting and yet, most of us are truly afraid to be vulnerable.
Vulnerability is what drives receiving community.
We are living in a world that is fast paced and where we can "connect" with someone that lives half way around it. That doesn't mean that we are experiencing true community.
We each have several types of communities in our lives: work, clients, family, friends, intimate partner, peer and spiritual.
I believe that there are elements to attracting a community that is nourishing and supports you. The elements are:
Understanding What You Want Out of Community: Most of us don't even realize we want community and some of us use community to try and fill a void that can only be filled by ourselves. The starter question to understanding what you want out of community is, "What am I looking to experience in a community (and I suggest you ask this for each community – what am I looking to experience with my client community, with my family, etc.)?"
Understanding Your Commitment: Some people say you have to be all in to "get the most our of community". I think that you have to be committed to being present.
There is a relationship field between you and everything on this planet, so understanding what you are putting into that relationship field will help you understand what is being reflected back at you.
The starter question here is, "What is my commitment level with this community (friends, family, etc) and am I holding myself to that commitment level?"
Understanding How To Express Yourself Clearly In Community: Often we do not communicate with others what we are looking to experience or what we "want" from that community. I believe it is mostly because we are unaware and afraid. Just a little awareness goes a long way here. I have a friend who always says, "All needs can be met when they are expressed clearly."
Here are a couple of starter questions: "How do I want to be known in this community? What need is this community fulfilling?" (With the understanding that this community is a resource. It is not the Source for you – that's your higher power).
Understanding That You Deserve Community: The big one! I hear so often from people that they don't know what they will bring to a community, that they don't feel good enough to attract those loving resources…well…if you feel this way, you are not alone. One of the reasons that we gravitate toward community is to understand that we are not alone, to have individuals who understand our ups and downs, and to experience joy in a greater way.
No starter question here, just an affirmation. "Today I am willing and able to accept that I deserve a community who loves and supports me for my essential being."
Why We Need Spiritual Community
So often most individuals (including myself at one time) forget about adding this community to their list. Why? Yes, we can all gain insight from teachers, guides, books and telesummits AND there is something powerful about sitting (either virtually or physically) with individuals who all have the same focus.
It is amazing that when participants in a class share, we hear how alike our answers are and how much we can get a new perspective by hearing what we are studying in a new way. Interaction with others allows us to practice our consciousness and share our gifts.
It is a perfect playground to see where you still feel separate and to allow yourself the chance to evolve in the relationship. I will admit that I would so often just go to the Center, get my spiritual nourishment, and then leave. I will also admit that I could participate in the community a lot more fully.
When you enter into a spiritual community, it is your chance to be deeply nourished and for you to nourish the community back.
It is truly up to us how much community we wish to receive and participate in. Remember, the tools to receive community are already inside of you: trust, courage and movement.
If you have any questions or want to share your experience, please feel free to reach out to me via email.
---
(In other words…what the heck is my Soul trying to tell me…)
Really take a moment and look at the picture to the left…what do you see? What is it? It is so complex and simple at the same time – so is your Soul (it's the inside of a sunflower by the way).
Often, what is so simple to our Soul just doesn't get through our thick skulls, so how can you really understand and embody what your Soul is telling, showing, explaining, guiding, and teaching you? I trust this tangible tool supports that success.
Tangible Tool:
Connect with your Soul via your Soul Language team (if you don't know your Soul Language team, connect to your Soul in a way that resonates with you).
Ask your Soul this question, "What is the truth of my Soul?"
Ask your Soul to share with you how to embody this truth more and let go of the fear surrounding it.
Ask your Soul to activate that truth inside your body.
When you notice yourself feeling separate, afraid or in lack, activate your truth and then take action from there…
If you have any questions or want to share your experience, please feel free to reach out to me via email.
If you are interested in exploring your own Languages or offering that discovery to someone else, please secure a complimentary 15-minute private session.
Jennifer Urezzio is a master intuitive and the founder and spiritual director of Know Soul's Language. Soul Language is a way to consciously connect with your Soul that was received through Divine Guidance. Understanding your Soul Languages allows you to access your own Soul's guidance to accept your value, be more confident, have more impact and grow into a stronger leader.
---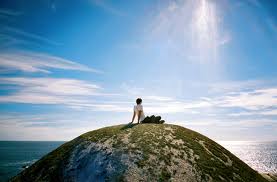 The I AM statement is a powerful tool to focus and affirm what you truly desire. Often we use this statement unconsciously. And in doing so, we are giving a direct order for the Universe to respond. This is your opportunity to redirect your power of creation by changing how you use the I AM statement.
Tangible Tool:
Connect with your Soul via your Soul Language team (if you don't know your Soul Language team, connect to your Soul in a way that resonates with you).
Ask your Soul to give you a powerful I AM statement.

Ask your Soul to share with you how to use this statement to create tangible transformation internally and externally.

Notice throughout your day how you are utilizing the words I AM and what you are affirming (what you truly want or the opposite).

When you notice yourself affirming those things that you don't want or wish to experience, pause and utilize your powerful I AM statement.
I suggest keeping a journal of your awareness and keep connecting with your Soul to support new insights and next steps in transformation.
If you are interested in exploring your own Languages or offering that discovery to someone else, please secure a complimentary 15-minute private session.
Jennifer Urezzio is a master intuitive and the founder and spiritual director of Know Soul's Language. Soul Language is a way to consciously connect with your Soul that was received through Divine Guidance. Understanding your Soul Languages allows you to access your own Soul's guidance to accept your value, be more confident, have more impact and grow into a stronger leader.
---
In every relationship and every interaction, there is an exchange of giving and receiving. I hear from so many of you that you feel like you aren't receiving, that you feel like you are over-givers, and that you just don't know how to make the receiving happen.
What if, for a moment, you could stop the tug of war and transcend those past experiences? What if those past experiences could be used as fuel to create what is already yours, rather than utilizing the pain as protection from being hurt?
Would you give it a try? Would you keep practicing that tool until it out-pictured (manifested) or would you give up after a week?
Well, here's your chance to practice!
Tangible Tool:
Connect with your Soul via your Soul Language team (if you don't know your Soul Language team ,connect to your Soul in a way that resonates with you).
Ask Divine Intelligence to fill your body with the knowing and the feeling of being in your essential nature of giving and receiving.
Ask your Soul to share with you a word or image so you can activate this essential nature at any time.
Spend at least one minute each day being in this energy of your essential giving and receiving nature, seeing it and feeling it as the center of the Universe. See your essential nature moving out into the Universe and returning to you.
Offer yourself, your Soul and the Universe (and everyone in it) gratitude.
Keep track of what happens in your everyday life so you can acknowledge how this practice supports you and what you wish to create.
I suggest you share the experience with someone so you can be supported and witnessed.
If you are interested in exploring your own Languages or offering that discovery to someone else, please secure a complimentary 15-minute private session.
Jennifer Urezzio is a master intuitive and the founder and spiritual director of Know Soul's Language. Soul Language is a way to consciously connect with your Soul that was received through Divine Guidance. Understanding your Soul Languages allows you to access your own Soul's guidance to accept your value, be more confident, have more impact and grow into a stronger leader.