One day it dawned on me that my day-to-day work didn't feel meaningful anymore. Oy.
I'd reached multi-6 figures in my business and the challenge and excitement of mastering my craft was complete.
I no longer experienced the same *high* doing the same thing, the same way, every day.
I tried to swat my restlessness away because it felt like a threat to the safe zone I'd worked so hard to reach. Changing things up felt risky.
"Stay where you are. Don't mess with success. You've finally got this figured out!"
That's the part of me that wanted gravity to win.
But another part of me felt I'd become unhinged if I did NOT make a change.
Like a rogue meteor crashing and burning — leaving a big ass scorch mark and loads of collateral damage to my sanity and sense of purpose.
What I've learned now that I've gone through this gauntlet many times is that it's dangerous trying to stay in the safe zone with your business.
But what do you do when you feel restless?
And you know gravity is winning (which means you're losing) despite your deep-down-inside longing for more meaning and impact?
When you feel like a captive in your own business, we know it's a mindset issue holding you back. But what is it specifically?
It's your HISTORY + HABITS + HANGUPS
(Don't worry, everybody's got 'em!)
For example…
HISTORY :: You've been burned before.
Like the last time you tried to create something and it flopped. You wasted and following advice that didn't feel true to you.
HABITS :: Maybe you're a Tinkerer or Over-thinker.
You have a hard time putting out anything less than 100% perfect.
HANGUPS :: You worry about what people will think.
If this fails, will they laugh at you? What if you make a huge mistake and have to go crawling back? Is there even any going back?
History + Habits + Hangups are part of all of us.
But the most successful, happy, fulfilled business owners I've ever worked with start by exploring each of these issues as the first step to feeling confident to go beyond their current safe zone.
Are you aware of yours?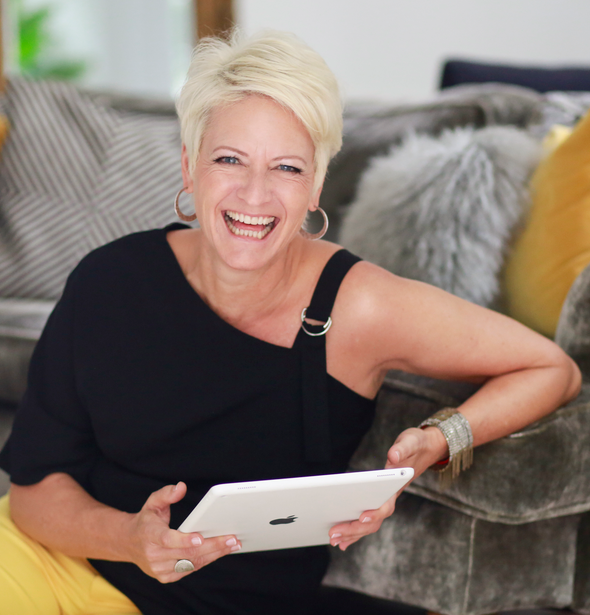 Carolyn Herfurth has over16 years working closely with small businesses, start-ups and entrepreneurs of all kinds, playing a hand in the launch and growth of hundreds of businesses and having a thorough understanding of what it really takes to be successful in a modern-day sales environment.
She also brings along a collection of professional experience as wide as my smile — from my time as a sales manager for Oracle, as her background as a franchise owner and as a published author.
She has helped a lot of women make money with their business ideas — both those who are just beginning to secure their spot in the marketplace and more seasoned entrepreneurs who are ready to realign and up level. You can learn more about her at https://carolynherfurth.com.